Tania recently asked how to use the Adorning Accents on an envelope created with the SU! Scoring Tool which results in a triangle flap.
One option is to create an envelope with a square seal rather than triangle seal. Here we've kept the seal squared off and applied the Adorning Accents edgelits and embossing folder as a decorative touch.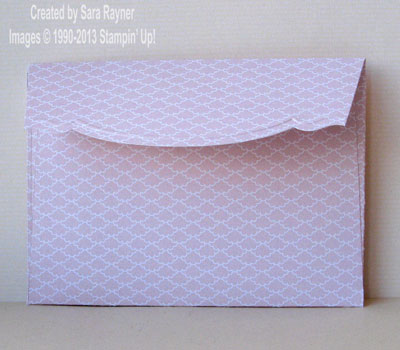 Here's how: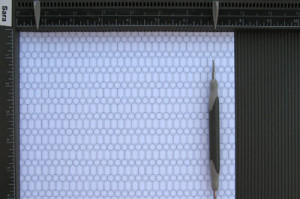 Step 1 – Cut your card/DSP to 7-3/4″ x 10-3/4″. These dimensions create an envelope to hold an A6 card. The seal is quite deep to allow for die cutting and embossing. Place the short edge against the top of the Scoring Tool and score at 3/4″ and 7″.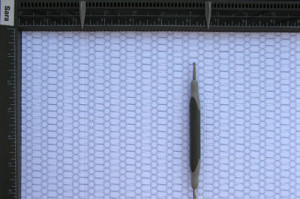 Step 2 – Turn the card/paper so that the long edge is against the top of the Scoring Tool and score at 2-1/4″ and 6-5/8″.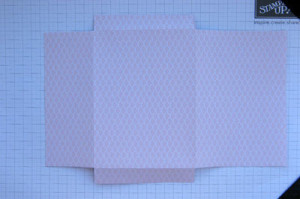 Step 3 – Remove all four outer corners along the score lines as shown in the photo.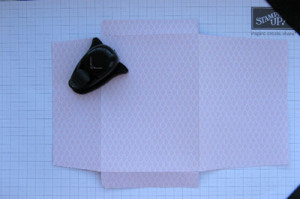 Step 4 – Optional – If preferred, taper the top and bottom of the envelope slightly (shown on the left and right in the photo). Tip – if tapering then we recommend no more than 1/4″ to start (you can always take a little more off if needed later but can't add back on). A corner rounder punch can be used on the corners of the side panels for an additional touch.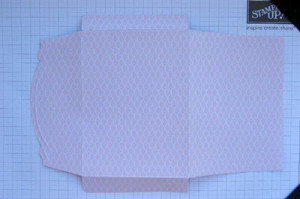 Step 5 – Die cut and emboss the edge of the top of the envelope (on the left in the photo) following our technique. Tip – we found we needed to taper the top of the envelope a little more to reduce it to the size of the embossing folder.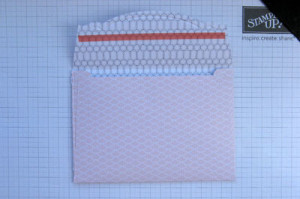 Step 6 – Fold the envelope sides in and adhere the bottom of the envelope to the sides (taking care not to get any adhesive beyond the sides or you'll stick the envelope closed). Add Sticky Strip to the inside top of the envelope, ready to seal it shut when needed.