I've just got back from our team training. Thanks for all my lovely swaps ladies and for all your hugs and good wishes. I really appreciate it!
It's a bit early, as the new Autumn/Winter catalogue doesn't launch until 29 August but I decided that I'd still share the sneak peek swap that I made for teammates today.
I can't offer much on the way of details yet, except to say that this is a stamp and matching framelit set … and I'm loving it.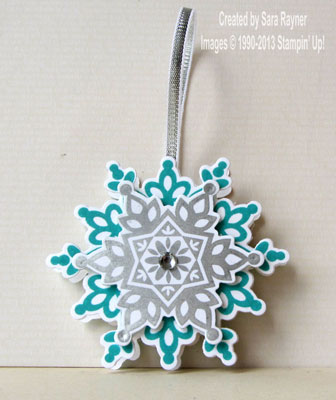 I made a whole bunch of these tree decorations with Chocolate Mints sandwiched between – in fact a whole blizzard of them.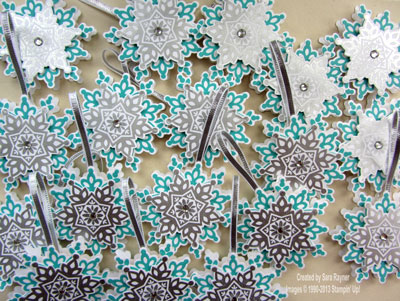 I'll be back soon to share some of the swaps I got back in return.
Sara xx