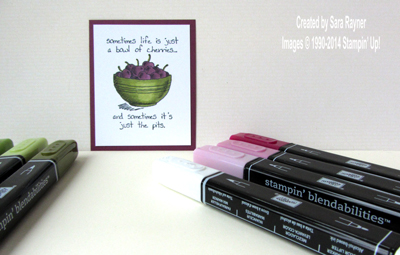 One of the fabulous new products in our 2014-15 Catalogue are the sets of Blendabilities markers. These alcohol-based marker sets come in a 3-pack of light, medium and dark shades (of the same colour). In addition, there's a 6-pack skin tone assortment and a Color Lifter.
I used the Rich Razzleberry and Old Olive sets along with a light use of the Color Lifter, to create this little image.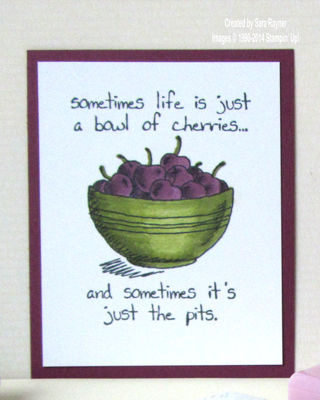 I held back from sharing these with you as sneak peeks in the run up to the catalogue launch, as I knew that in the US the Blendabilities weren't available straight away and I didn't want to raise your hopes just to dash them again. Well, we've been much luckier. The following colour sets are all available right now:
And these sets will be available from 1 August:
Night of Navy (Item 131001 – 13,95 €/£10.95)
Wisteria Wonder (Item 131002 – 13,95 €/£10.95)
Calypso Coral (Item 130996 – 13,95 €/£10.95)
Melon Mambo (Item 130994 – 13,95 €/£10.95)
Crumb Cake (Item 131004 – 13,95 €/£10.95)
Smokey Slate (Item 131005 – 13,95 €/£10.95)
To help you get the most from these markers here's a short video from SU! with a few tips:
I'll be back tomorrow to share the finished card, incorporating the coloured in panel.
Sara xx