The Autumn/Winter catalogue (launching this Tuesday) also contains a variety of new MDS templates.
This box was made with the Nordic Village Designer Templates, then filled with Rafaello "snowballs". (These are my favourites, better even than the Ferrero Rocher and because they have almonds in the centre, I don't have to share them with hubby 😉 – not sure whether I'll be able to resist eating these demonstration ones!).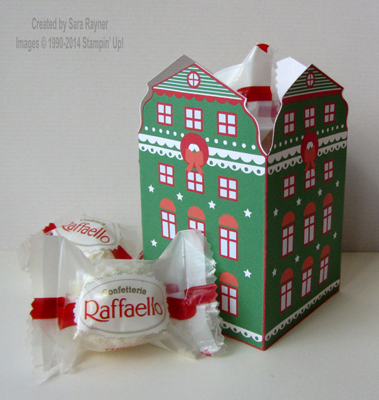 The box template from the Nordic Village Designer Templates is ready prepared in MDS but I pulled it through to my Silhouette software so that I would be able to "print and cut". The Silhouette adds the registration marks in the corners so that it knows where to cut. If you don't have a Silhouette than you can print direct from MDS and fussy cut out by hand.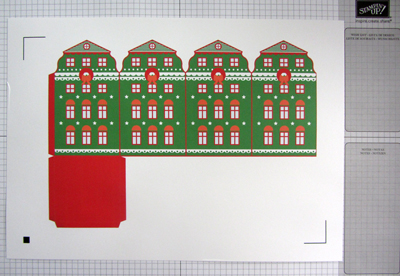 Once cut out, the box sides and base were scored and then finally all was adhered together.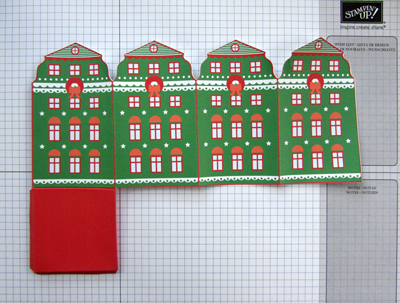 The 30 day MDS trial is still available for free if you want to give the software a test drive.
This Nordic Village template costs just £3.95 so it certainly would be quick, easy and cheap to create a little village of boxes.
Next, I want to try changing them a little to personalise them.
Back to a non-digital sneak peek project tomorrow.
Sara xx