This cute little box is so easy to make with our new Gift Box Punch Board.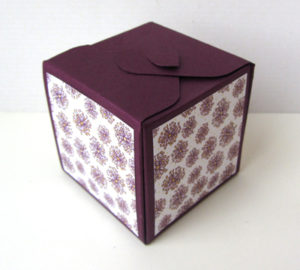 The Board creates little notched closure tabs for fastening the box together. These are really easy to fasten on the larger boxes but as the boxes get smaller, they can become a little fiddly. This is the smallest box the Board makes (technically at least) at 1-7/8" on each side and whilst it can be made to fasten with the notches, it's a lot easier to add a belly band to keep it closed – a pretty alternative too 🙂 !
This basic box was created with a 6" x 6" piece of Blackberry Bliss card and matted with Park Lane DSP. The flowers on the top of the belly band are Flower Shop and Petite Petals.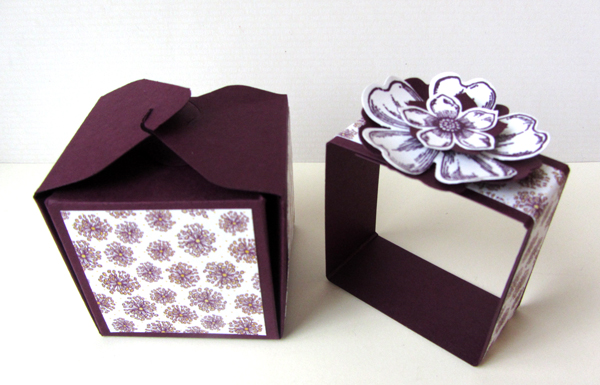 I've shared this project with my Paper Dolls team in our newsletter this month, so if you'd like to see a version of it up close and personal, then book a workshop with any one of us.
Want to join the team? (It makes sense if the Autumn/Winter catty has created a long wish list – you'll get a minimum of 20% discount on your purchases). You can join online here or get in touch with me first if you have any questions. We'll be having a team get together at Meadowhall on 21 September if you'd like to come along.
I'll be back tomorrow with an even easier alternative to this box (can it really get any easier, lol).
Sara xx