Yesterday I shared this card, which is a custom design – 3″ x 6″.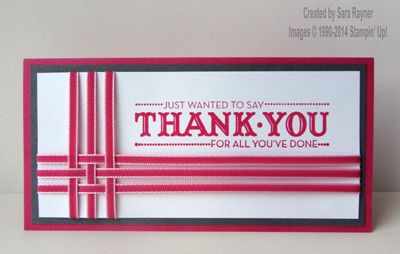 A pretty card but it won't fit in my standard envelopes.
… so I pulled out my Envelope Punch Board to create an envelope especially for it.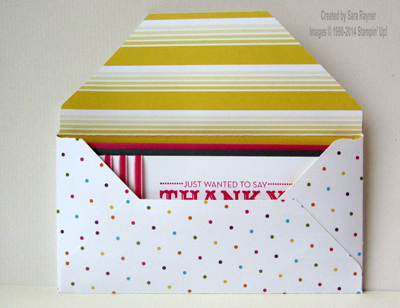 I used a sheet of Sweet Taffy DSP and followed the instructions on the Envelope Punch Board. Easy right?
… well, it wasn't entirely plain sailing 🙂
I'll be back tomorrow with a few tips to share based on what I learned.
Sara xx