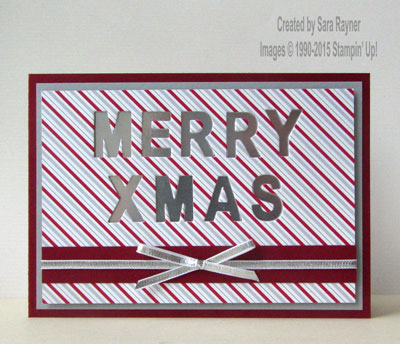 On Saturday I shared this Little Letters Christmas card. I'm back today with hints and tips for using this set of thinlits.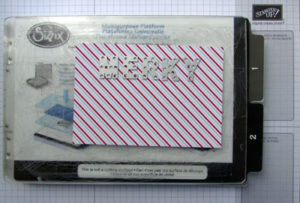 Tip 1 – Lay the Little Letters out on your card to "try out" the spacing. Where duplicate letters are needed, use a letter of the approx. size and shape as a "stunt letter" (here we used K to judge the spacing needed for the second R).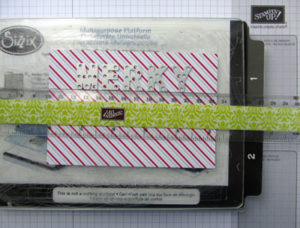 Tip 2 – Use a ruler to ensure that the base of all letters are aligned.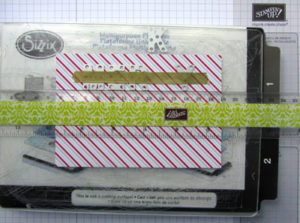 Tip 3 – Although we usually recommend the Magnetic Platform for dies, the small magnets tend to make the Little Letters jump around. Instead, washi tape was used to hold the Little Letters in place (remembering to remove the "stunt letter").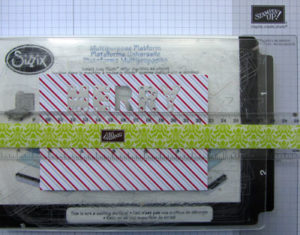 Tip 4 – Remove the duplicate letter and reposition the die, leaving all the other letters in place and using the ruler again to ensure that the repositioned letter is fully aligned with the originals.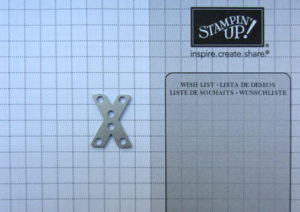 Tip 5 – Take care that some symmetrical letters do have a "right way up", eg. the X is narrower at the top than the bottom.
Hope these tips help you get the most from your Little Letters thinlits.
Sara xx