Onto to Day 13 of our 20 day series of projects using patterned paper (also known as Designer Series Paper or DSP for short). Today we're using 2 sheets of 6″ x 6″ patterned paper to make a dinky gift bag.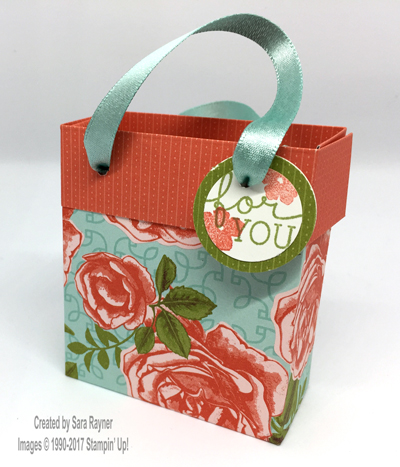 Two matching 6″ x 6″ sheets of Petal Garden paper were used to create the bag.  Each sheet was oriented the same way for scoring as it had a directional pattern to it. Scoring was as follows for each sheet:
score at 1-1/2″, rotate 90
score at 1-1/2″ on the 2nd side, rotate 90
score at 1-1/2″ on the 3rd side, rotate 90
score at 1″ on the 4th and final side
On one of the sheets, the bottom two corner squares were trimmed away.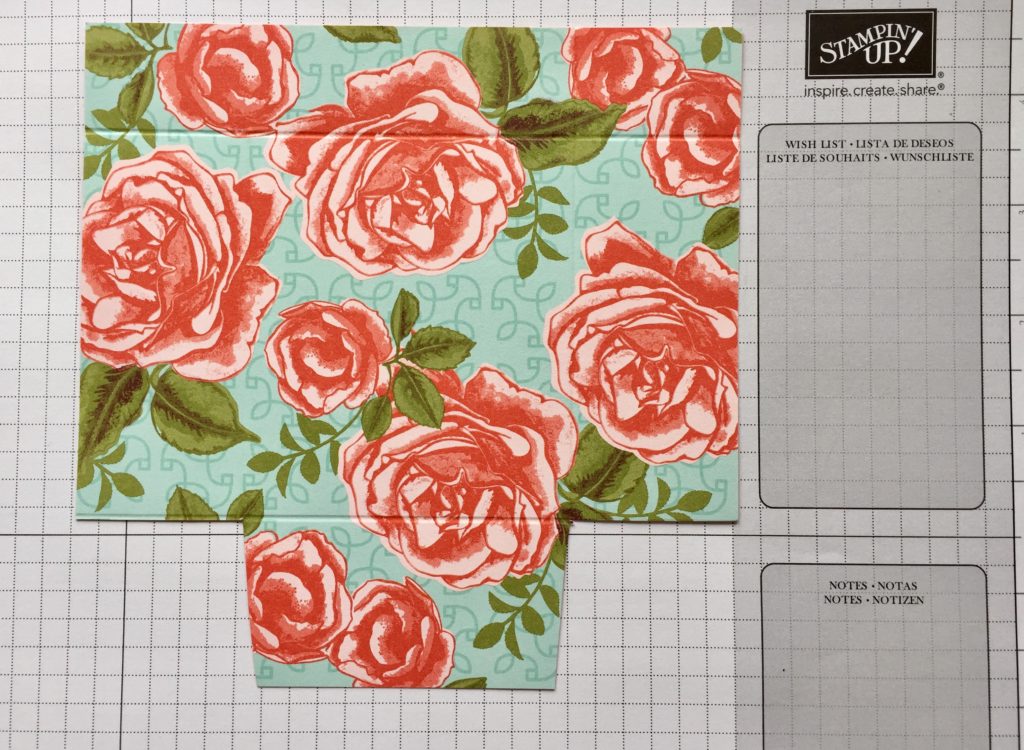 The other sheet was cut horizontally along the first fold line just as far as the next vertical fold line and a narrow "V" snipped away.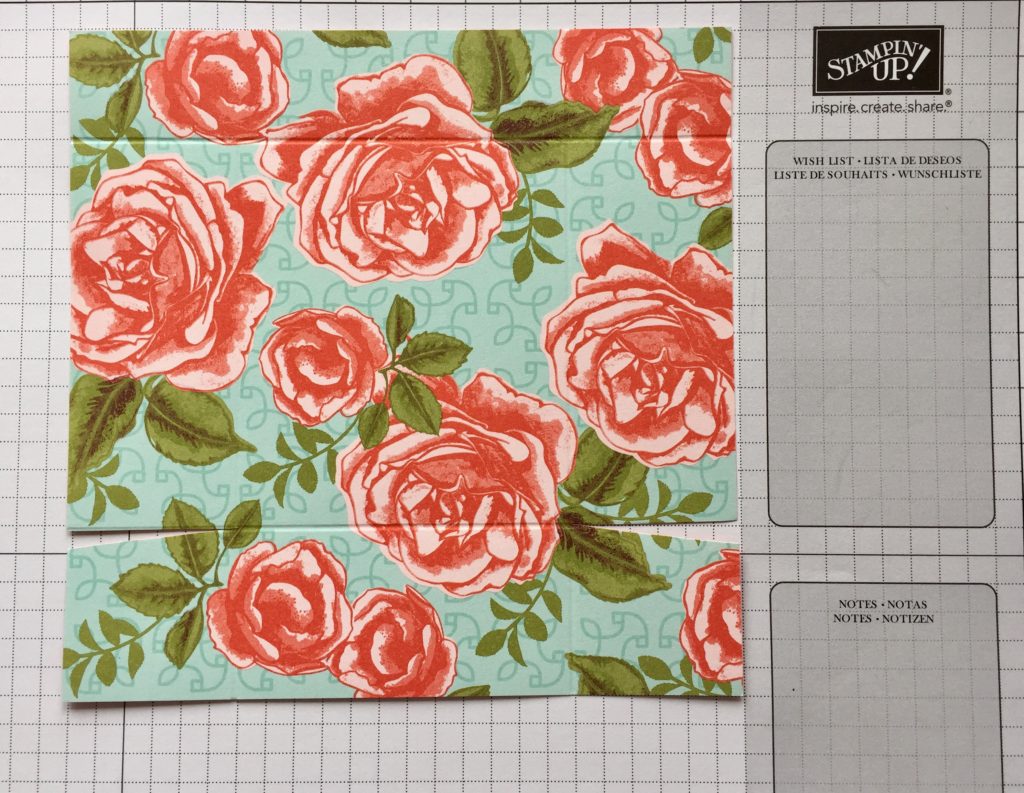 The 1″ edge was folded forwards on each sheet to show the reverse pattern and all three other edges were folded back.Holding the two sheets together, holes were punched in the folded top of each bag panel for the ribbon handles. The bottom bag panels were adhered together. After tucking in the corners, the side panels were adhered together. Using Pear Pizzazz ink, a sentiment from Birthday Blooms was stamped onto Whisper White card. Calypso Coral was used to stamp the small solid flower from the set over the top of the sentiment twice, stamping off first each time to create a paler colour. This was punched out with the 1″ Circle. Another pattern of Petal Garden DSP was punched out with the 1-1/4″ Circle and adhered direct to a 1″ Circle of Whisper White (left plain for writing a greeting on). The stamped circle was adhered direct to the patterned paper Circle and a hole was punched. Pool Party Shimmer Ribbon was threaded through the tag and then onto each side of the bag.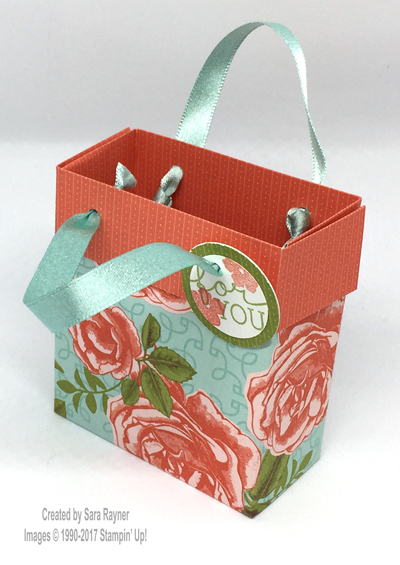 Thanks for stopping by.
Sara xx
These are the supplies used on this project. If you live in the UK, Austria, France, Germany, or the Netherlands, then click on any product to shop online.