I've made these teeny tiny boxes before but now we've got a brand new stamp set from the Mini Catalogue that fits them perfectly.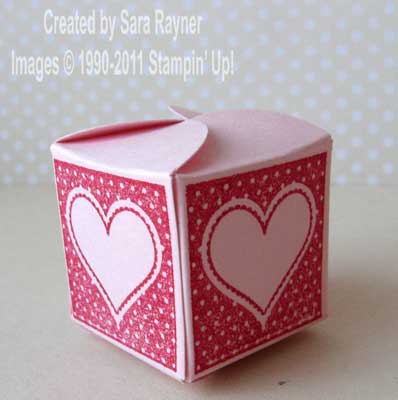 Recipe
Stamp sets: Perfect Postage (W126111 or C126113)
Cardstock: Pink Pirouette (116203)
Ink: Rose Red (101778)
Punches: Petal Card Double (119273)
Tools:  Stamp-a-ma-jig (101049)
Four petal cards are punched from Pink Pirouette card (see here for a tip on getting the best results from the Petal Card punch). The stamp-a-ma-jig was used to position the heart stamp right in the centre of each main square using Rose Red ink. (Tip – one of the side tabs (use the same side each time) can be lightly stuck down with snail if needed to stop the card from moving around). Cut off one side tab from each Petal Card (the sticky one if you adhered them down) and glue each one to the next to form the box shape. Fold the top and bottom tabs in to finish the box.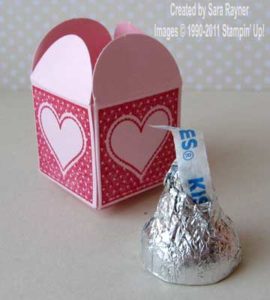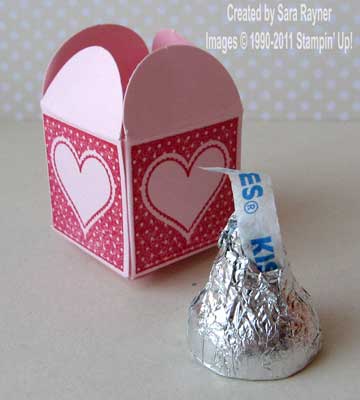 This is just big enough to hold a single Hershey's Kiss – how appropriate for Valentine's Day!
Thanks for stopping by.
Sara xx