Our Autumn/Winter catalogue launches on Thursday 28 August … but as a demonstrator I get to pre-order 🙂
My parcel arrived on Wednesday and I couldn't resist having a play – well I've got to have a few samples to show my ladies at class tomorrow, right? 😉
I'll have a full, day-by-day, sneak peek for you when we're about a week away from the launch date, meanwhile, here's a little teaser for you today.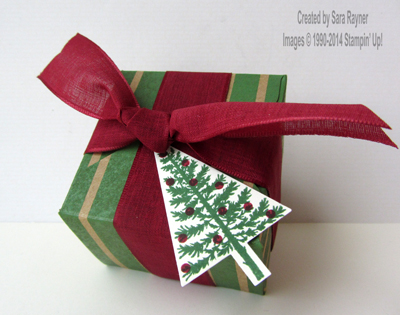 The box was made with a new Gift Box punch board (like the envelope punch board but designed just for boxes). Wrapped with a Cherry Cobbler Sheer Linen Ribbon, it was then trimmed with a gift label using a new stamp set and punch bundle.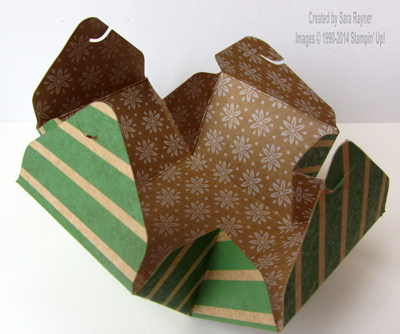 The Under the Tree "paper" (it's cardstock weight) is printed on both sides, so it looks fabulous when opened up.
If you'd like me to pop you a copy of the Autumn/Winter catty in the post, then leave me a comment below, or drop me an email and I'll get one to you, so that you can start your wish list 😉
If you like the idea of being able to pre-order, along with a whole host of other perks (such as discounts, earning free products, demo-only newsletters and websites) then join my Paper Dolls team for just £99!
Have a great weekend.
Sara xx