I've made a few dinky boxes recently, so today I figured I'd show you the largest box that you can make on the Gift Box Punch Board.
Although I've used a belly band on this one too, it's not to hold the box together (the notched closure tabs take care of that), it's simply somewhere to stick the big bow decoration 🙂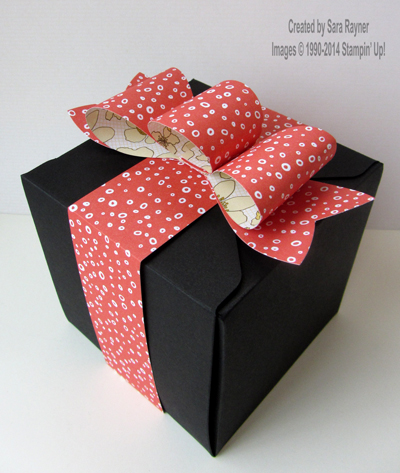 The box is made from a 12" x 12" sheet of Basic Black card and punched and scored at the XL measurements on the Gift Box Punch Board. This forms a box that is 4" x 4" x 4" when folded up. A belly band was formed from Park Lane DSP and a Gift Bow Bigz cut and assembled from the same paper and popped on top. It's that easy!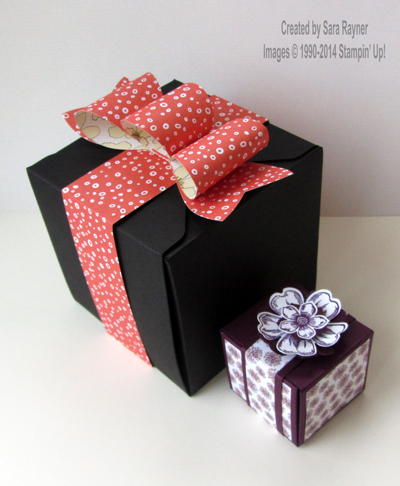 Here it is with its little sister. From largest to smallest and plenty of variations in between.
Sara xx