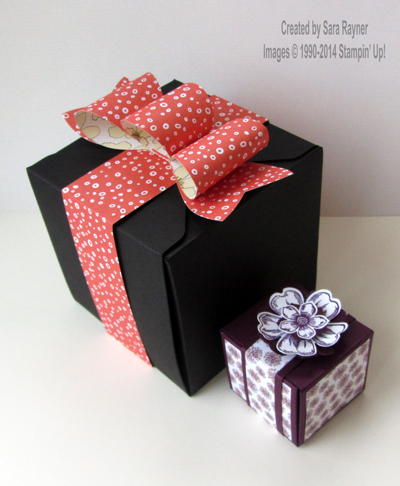 I've shared a lot of boxes made with the Gift Box Punch Board since I got it (and there's still more to come 🙂 ). This is absolutely one of my favourite products from the Autumn/Winter catalogue  (and that's a tough choice because there are so many great things) because it's soooo easy to use, you only need to add card/paper and you have a finished box and at just £17.95 it's very affordable!
But rather than take my word for how easy it is to use, I thought I ought to share this video from Stampin' Up! so that you can see for yourself.
Here are a few links back to projects I've already made with it, from smallest to largest.
And I know that I'll have a few more for you very soon 😉
Happy box making.
Sara xx