I figured that with so many sellouts of our retiring products I'd better share my top ten before they all go and you can't get hold of them any more 

Some of them have already sold out, so apologies if my list prompts you to want something that is no longer available.
The list is a mix of stamp sets, accessories and tools. In each case I've added a link back to the original project (just click on the product name next to the number) for more details.
No. 10 – Hand Knit (Wood 117012 – still in stock, Clear – sold out)
Although I haven't used this as much as most stamps I own, I'm also a keen knitter and love the fact that I can use this set to add little labels to my hand knitted gifts, as well as create cards. I'm hanging on to this set.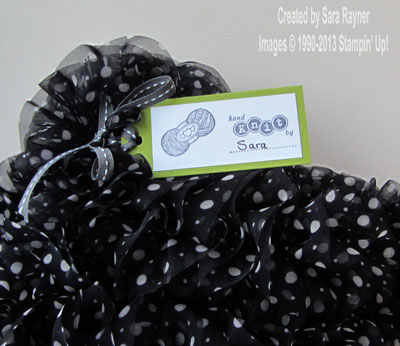 No. 9 – Jewelry Tag Punch (117190)
This is one of only two punches left that hasn't sold out yet – so far! I'll be very surprised if it's around much longer, I expect the last ones to get snapped up very soon. I've used this punch mainly in tandem with the Tiny Tags stamp set (also retiring) but you can also use it with any other small sentiment or image stamps (here it was the Teeny Tiny Sentiments). Perfect for adding small finishing touches to cards.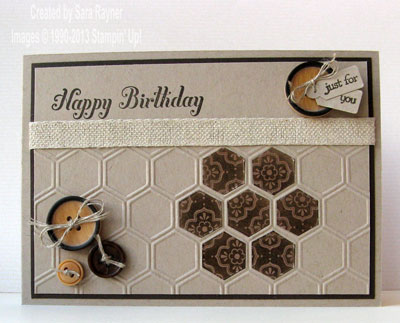 No. 8 –  Candy Wrapper Die (sold out)
Sorry – this one's gone already but it was a firm favourite of mine for creating beautiful table favours. I'll be hanging on to mine. Meanwhile I did share (over on my old blog, a very long time ago – 2009) a tutorial for making this type of favour box from scratch, without a die.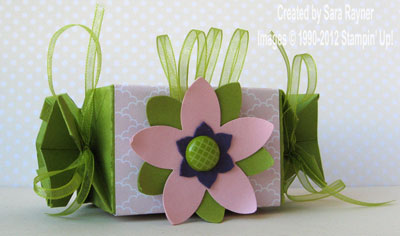 No. 7 – Curly Cute (W117014 or C120510)
One of my go to sentiment sets. The script is so beautiful that you can make a real feature of it.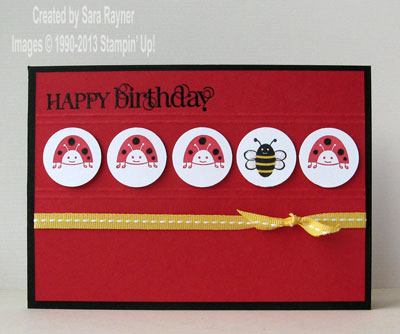 No. 6 – Color Spritzer Tool (107066)
Such a fun tool for adding a little extra distressing/texture to any project. Again, I'm hanging on to mine, so much easier and less messy than spattering with a paintbrush.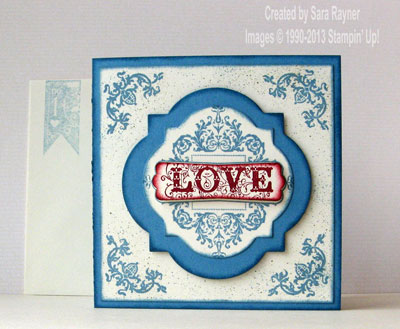 What were your favourites? I know from my recent blog candy giveaway that French Foliage was top of most people's list (both wood and clear mount have sold out

).
Hope that you manage to get your favourites before they're gone. Check out the retiring lists here if you're still waiting to do so.
I'll be back with part 2 of my own top ten list tomorrow.
Sara xx